Keynote speakers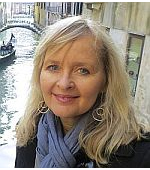 Tammy D. Allen is Professor of Psychology at the University of South Florida (USA). Her research focuses on work-family issues, career development and employee wellbeing from both individual and organizational perspectives. She is the author of over 100 peer-reviewed articles, which have been published in journals such as Journal of Applied Psychology, Personnel Psychology, Psychological Bulletin, Journal of Vocational Behavior, and Journal of Management. Her research has received several best paper awards and has accrued over 15,000 citations. She has been a visiting scholar and guest speaker for a variety of universities and organizations across the world.

Read more about Tammy D. Allen
---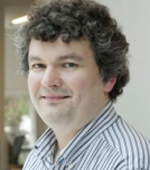 Jean-Michel Bonvin is Professor of Social Policy and Vulnerability at the University of Geneva (CH). His fields of expertise include social and employment policies, organizational innovation in the public sector and the third sector, sociology of work and organizations and theories of justice, in particular the capabilities approach. Its research has been funded, among others, by the Swiss National Research Fund and the European Union. He is currently a member of the board of directors of the SocietY (EU-FP7), RE-InVEST (H2020) EU projects and of the national research center LIVES (NCCR-SNF). He has also participated in the Eurocap projects (EU-FP5), Capright (EU-FP6), WorkAble (EU-FP7), EduWel (EU-FP7-Marie Curie) and Cost A 15 (Reforming Social Protection Systems in Europe) And Cost A 34 (Gender and Well-Being). Since 2008, Jean-Michel Bonvin has been President of the Swiss Association for Social Policy.

Read more about Jean-Michel Bonvin (in french)
---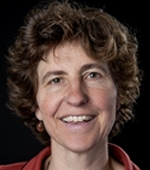 Tanja van der Lippe is Professor of Sociology of Households and Employment Relations at the Department of Sociology of Utrecht University, head of the Department of Sociology and research director ICS Utrecht (NL). Her research interests are in the area of work-family linkages in Dutch and other societies. She has published extensively on work and care of men and women, time use and time pressure in a comparative way, and the position of men and women on the labour market (including supervisory positions) in Western and Eastern European countries. Furthermore, she received a number of large-scale grants from Dutch and European Science Foundations, including an ERC Advanced Grant "Investments in a sustainable workforce in Europe: causes and consequences in comparative perspective". She is an elected member of the Royal Netherlands Academy of Arts and Sciences (2014), the Royal Holland Society of Sciences and Humanities (2013) and the European Academy of Sociology (2010).