Sustainable Crop and Food Protection
Sustainable Crop and Food Protection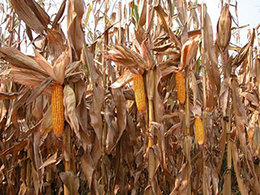 The Section deals with plant protection in the field of sustainable agriculture, promoting studies on:
morphology, physiology, ethology and systematic of harmful Arthropods and of their antagonists;
biology, ecology and epidemiology of main pathogenic agents for crops and on host-pathogen interactions;
development and validation of mathematical models for growth of pathogenic agents and pests, and their use in Decision Support Systems (DSSs) for integrated crops protection systems;
development of innovative strategies and control systems for pathogens and pests, as for example biocontrol agents and new active ingredients;
pests and pathogens resistance mechanisms to insecticides and fungicides;
bees and pollinators role in agricultural systems;
pheromones and their use in plant protection.
The Section, furthermore, deals with food protection and sanitation of commodities manufacturing/processing rooms in the field of food safety, with a special focus on Arthropods infestations and mycotoxin contaminations.
The main fields of interest concern with:
morphology, physiology, ethology and systematic of Arthropods (insects and mites) dangerous for foodstuffs;
pathogens/arthropods interactions and their effect on mycotoxins production;
host-pathogen interactions under different ecological conditions, included the study of the expression of those genes involved in mycotoxins production;
development of innovative procedures for monitoring and control of pathogens and pests infestations;
supply chains management effect on mycotoxin contaminations, identification of sustainable preventive actions, development of predictive models and DSSs to reduce mycotoxin contaminations.